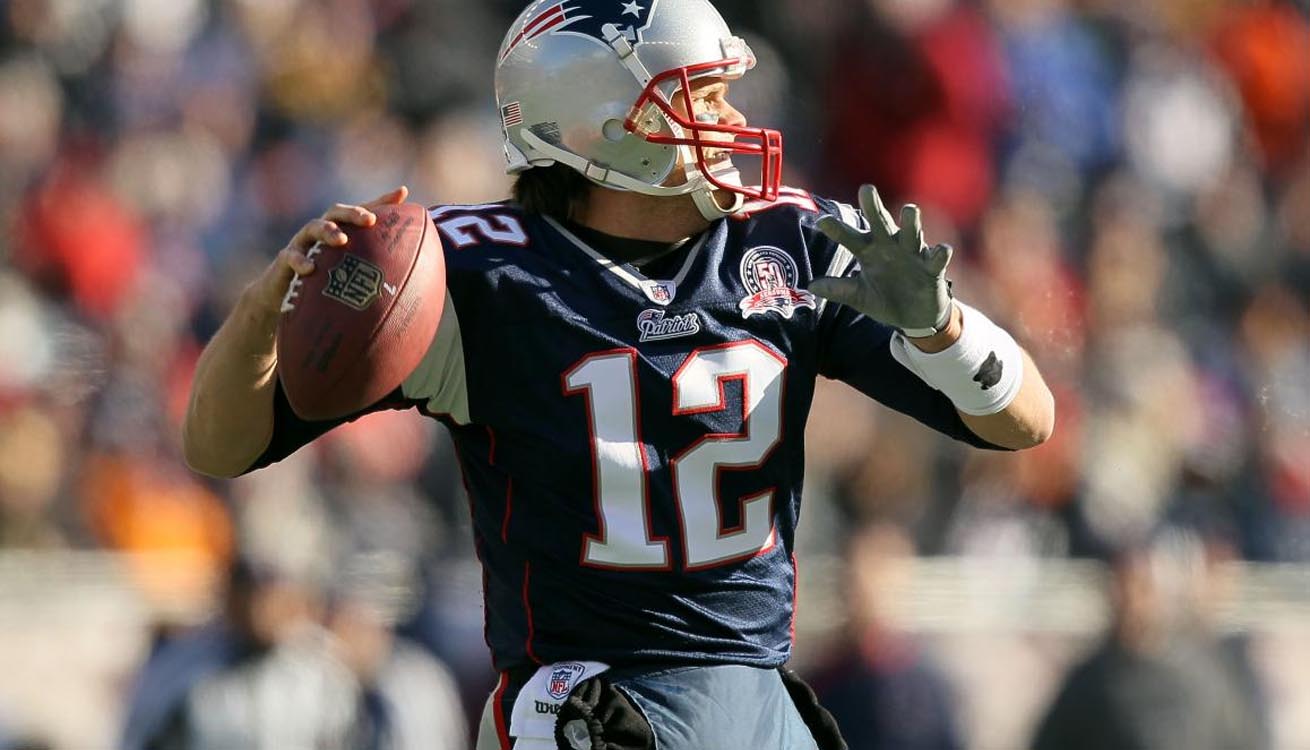 DFS Fantasy Football Precision Strategy
DFS Fantasy Football Precision Strategy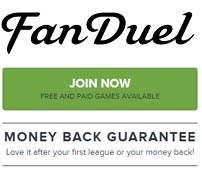 Our 'Precision Strategy' is all about finding & choosing the highest overall averages & probabilities for each position concerning individual matchups, team matchups, player health and relative DFS price/cost. Out of all of our DFS Fantasy Football Lineup/Contest Strategies, our Precision Strategy is our most well rounded in terms of risk vs reward. For example, rather than risking 'it all' on a few heroes and relying on potential 'sleepers' to produce, this strategy focuses on best overall or most well rounded. Don't forget to check out our Daily Fantasy Football Strategy Overview for a more complete sense of our overall dfs game-plan.
Therefore, let's dive into how we determine who exactly makes the cut week and week out, essentially competing against hundreds of other lineups. First and foremost, all of us have one or two particular players that we have a 'hunch' on and are tempted to play in them in every single lineup we enter in a particular week. We are certainly guilty of this as well. However, our Precision Lineup Strategy is meant to compensate for our sometime 'overzealous hunches' which tend to put too much weight into risk. In other words, we use the Precision Lineup to counterbalance risk in our overall weekly DFS Fantasy Football play and encourage you to do the same. The factors considered in developing our Precision Lineup Strategy are broken down into overall averages concerning points and matchups against player price. The goal is to find that sweet spot between equally distributing one's DFS Fantasy Football budget among an entire roster/lineup and of course, still having the best odds of doing well on game day/week.
Whichever lineup strategy you decide to use, be sure to use our Fanduel Promo Code & Drafkings Promo Code when creating your new account. This ensures that you'll be granted the largest possible deposit bonus available. Feel free to share the codes with family or friends that are interested in playing daily fantasy football as well. If you'd like more information on what playing daily fantasy football on Fanduel is all about, be sure to give our Fanduel DFS For Newbies article a look.
Positional Player Point Average Against Average Price: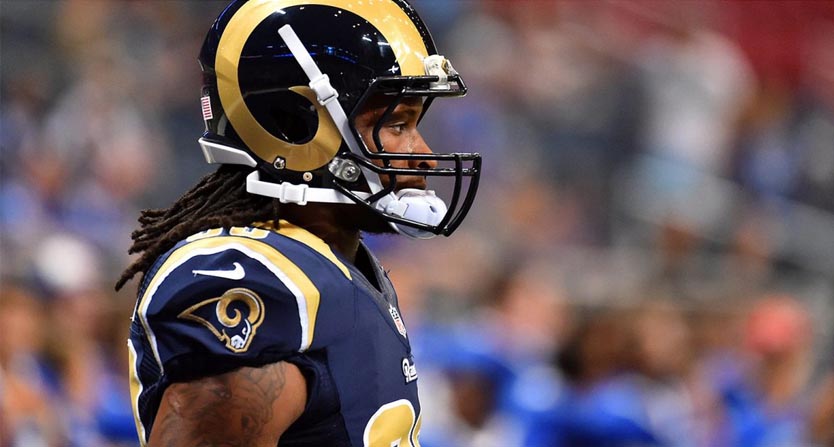 We can all easily sort the top current average point attaining fantasy football players in any number of platforms including all DFS systems themselves. As we all know however, if we were to choose each of the highest average point attaining players we wouldn't be able to fill our entire lineup, we'd obviously run out of money. Therefore, the trick is to find the optimal average value for your entire lineup. Consider Fanduel for example, each user has a $60K budget to allocate as they see fit. Each user will need to enter 1 QB, 2 RBs, 3 WRs, 1 TE, 1 D & 1 K, thus we have 9 total positions to fill with a $60K budget, which easily divides out to having $6.6K (in layman's terms). As we all know, winning DFS Fantasy Football Lineups require the ability to find the best value at each position. Furthermore, it's important to know which positions to place a more significant amount of weight on. For example, we have found TEs, Ds & Ks to have the statistically widest range in fantasy points. Meaning that at these positions, the top 3rd of point producing players varies more widely than the top 3rd of point producing players at the QB, RB & WR positions. Which results in our max budget allocation for QBs, RBs & WRs being higher than the max budget allocation we dedicate towards the TE, D & K fantasy positions. Learn more about how we view each position below in relation to our Precision Lineup Strategy.
QB Budget Allocation – Our max budget allocation given to the quarterback position via our Precision Strategy is $8K. Being that there is only one QB position to fill, we essentially locate the top 5 QBs with the highest FPPG (fantasy points per game) who are also at or under the $8K mark and compare them against one another in terms of matchups, streaks and news reports (heath & known offensive strategy updates).
RB Budget Allocation – Our max budget allocation given to the running back position via our Precision Strategy is $16K. Being that there are two RB position to fill, we again locate the top 5 RBs with the highest FPPG, who happen to be in the $8K range, before comparing & contrasting them against each other based on matchups, streaks and news reports (heath & known offensive strategy updates).
WR Budget Allocation – Our max budget allocation given to the wide receiver position via our Precision Strategy is $20K. Being that there are 3 WR position to fill, it is the utmost of importance to get as many fantasy points out of this position as possible. Like the RB & QB positions above, we find the top 5 (or so) WRs with the highest FPPG in the $6.3K range and compare them against each other. Again, we factor each player's matchup, streak and news reports (heath & known offensive strategy updates). On a side note, we often spend more time on WRs than all other positions combined.
TE Budget Allocation – Our max budget allocation given to the tight end position via our Precision Strategy is $6K. Only one TE is needed, thus the full $6K is geared towards finding the best potential play of the week. Finding a solid TE is our main goal (sleeper TE are usually 'very long shots') thus our goal is to find best overall average, not necessarily a huge point producer, but someone who will certainly get plenty of looks and has the potential of getting in the end-zone.
D Budget Allocation – Our max budget allocation given to the defense position via our Precision Strategy is $5K. Like everyone else, we mostly base our defensive team position on the matchup. Furthermore, we love playing defenses based on the opposing teams QB. Additionally, teams suffering from significant injures not excluding even opposing team's offensive lineman injuries are taken into consideration.
K Budget Allocation – Our max budget allocation given to the kicker position via our Precision Strategy is $5K. When it comes to kickers, we want consistency. Obviously, nobody looks for breakouts from their kicker position and we are no different. However, kicker are people too as they say and the position can sometimes make or break your results. We like finding kickers who are facing strong defensive matchups (preferably top 5 rated overall Ds in the NFL) & have offenses that are among the top 10 real point producing teams in the NFL.
*Again, while the goal of this lineup strategy is to be as 'evenly spread' as possible while maintaining optimal 'updside', there is certainly gray area inside of the RB & WR positions. For example, while we allocate $16K towards the RB position, the two running back choices don't have to be exactly equal ($8K per player). The RB budget allocation could for example be split into $9K & $7K per player (or any number of price variations that equal as close to $16K as possible. The exact same approach is true for the WR position. In fact, it's probably even more true concerning the WR position being that there are 3 positions to fill. Although, it's also worth stating that this lineup is intended to be the most overall averaged lineup you enter into a content. Feel free to use other perhaps more risky lineups to be able to take advantage of breakout players in any given fantasy football day or week.
Determining Top Average FPPG Players Per Position: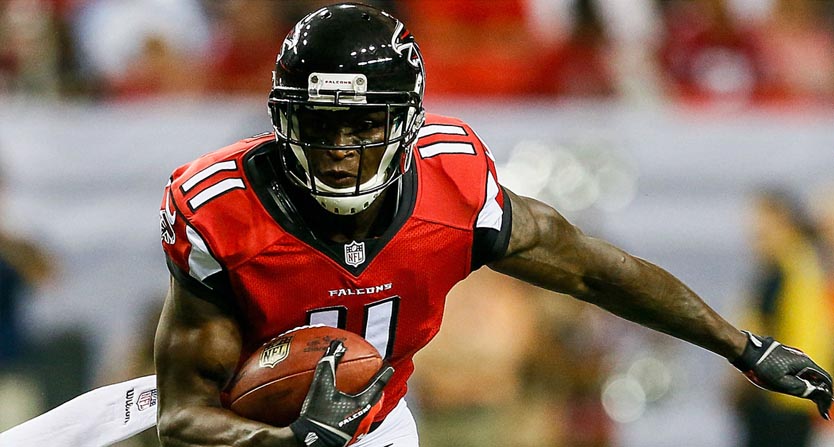 Having the concept of budget allocation 'down pat', is just the beginning. The ultimate goal with our Precision Lineup Strategy is to choose a well rounded lineup every single week and it essentially takes making solid decisions in choosing between just a handful of potential candidates in each positions allocated budget (located above). Sometimes, choosing which player to start in any given position is glaringly obvious, other times it's seemingly downright a 'crab-shoot'. Below are the stats and consideration that we take into account when selecting individual players against others who may seem worthy of the start.
QB Position Choice – When it comes to quarterbacks, it's all about the team matchup (as we all know). However, one can even take it a step further in studying the opposing teams DBs. For example, while it can be somewhat of a contradiction, some weak overall point performing Ds can in-fact have solid DBs. On the other hand, some strong overall point performing Ds can actually have weak DBs or be prone to giving up a high percentage of passing yards. Another strong factor when considering which QB to start is the opposing teams DL. We often see even future hall of fame QBs have terrible games against strong DLs who have the proven ability to apply huge amounts of pressure throughout an entire game. Lastly, a great factor to consider when narrowing down your QB position (after you've determined matchups) is WRs. For example, you might very well find a seemingly great QB option based on matchups and player value/cost, however if that QB doesn't have a solid set of well known WR, that QB is probably worth ruling out. There are in-fact some teams out there who flat out don't have a decent receiving core, hopefully helping you to narrow down exactly who should get the QB start in your lineup.
RB Position Choices – Finding solid fantasy running backs is becoming increasing difficult. However, their need is of course as important as ever. Just as we outline in determining our QB position above, the team matchup as well as the DL matchup are great factors to consider. However, if we push the envelope a bit further when it comes to stats, we can often 'weed out' a few possibilities to help narrow down the starters. After narrowing down to the top 5 (or so) based on overall defensive matchups, we can narrow down even further by looking at the candidate's actual rushes. For example, it's probable that a couple of candidates have 'unrealistic numbers to repeat', in atypical goal-line carries or an atypically low amount of carries with most likely 'unrepeatable high stats'. Additionally, we like RBs who have at least a decent QB and or star wide receiver as well. This of course due to the fact that these factors tend to open up the 'run game'.
WR Position Choices – The ability to routinely choose solid to high fantasy point producing WRs is the difference between winning and losing DFS Fantasy Football contests. Because every roster has to fill 3 WR slots and most roster's TE, D & K cancel each other out, and the fact that most people put more time into their 1 RB and 2 RB slots, choosing your 3 WRs in our opinion is that most critical aspect of your lineup. When we're filling our 3 WR positions, we're looking for two things, solid WRs that have the highest probability to produce decent to large number and incredible WRs that have the highest probability of producing large to breakout fantasy points. We all know that there are more WRs to sort through than any other position, thus we spend the most time in choosing which WR to give the nod than any other roster spot. We've found that beyond picking WRs based on matchups, we're left with only a few factors to consider. While we try to keep the Precision Lineup Strategy as well rounded as possible, we've had the best luck when paying up for at least 1 top WR and sometimes even 2 depending on how deep the particular weekly outlook on WRs and overall matchups is. We love picking WRs against certain secondaries throughout the year that are continually unable to stop the pass. We are always aware of any significant injuries that happen the week prior, typically resulting in a number 2 or 3 receiver seeing a ton more looks and ultimate potential to produce fantasy points. Lastly, we love WRs who are sometimes lesser known but are in a great system, have great value (budget wise) and most importantly (can't stress this enough) have a top QB.
TE Position Choice – The TE position used to be pretty 'run of the mill', that is until Gronk started pulling in insane fantasy numbers on a routine basis. Don't get us wrong, we're happy to throw Gronk into some lineups, such as our 'Run & Gun' or 'Hero' Strategies, however when it comes to our Precision Lineup, we're seeking shear value. We're essentially hoping to gain at least the weekly average in fantasy points for the TE position for the particular week. When choosing between a handful of TEs, we weigh the matchups, QBs throwing to them and especially the WR star power or more importantly perhaps, 'lack there of'. We often find solid TE decisions stem from WR cores that are lacking, or a run game that can't seem to gain any traction. Additionally, it's typically worth looking up 'targets' to see the number of looks the potential TE candidate has been seeing on a weekly basis. Also, specifically in the matchup, many Ds tend to give up more yards to TEs than others. Furthermore, it's worth looking into TE redzone targets.
D Position Choice – In a nutshell, we're no different than everyone else when it comes to D, we play matchups. With that being said, other factors to consider when deciding on a D, (if you've narrowed it down to a few) are surprisingly to some, offenses, individual star players and even team record. For example, the age old saying, 'the best defense is a great offense' is usually true. If we've narrowed a few defenses down, we certainly look at the potential of that teams offense as well. If it's a terrible offense, you can bet that the D will be on the field for longer than they should and will most likely lead to fatigue and points against. In terms of individual star players, it goes both ways. For example, if we're considering a D and they happen to be facing a fantasy star in the QB (sometimes even RB & WR) positions, we'll probably shy away from that play. Along the same lines, some Ds (in great matchup situations) have star players that can carry the entire D, players such as JJ Watt for example. Lastly, after considering all of the other variables listed above, if we still need a deciding factor, we'll normally go with the D who happens to have the best team record.
K Position Choice – The age old saying of, 'kickers, take them early and take them often' is true! Just kidding, that firstly applied to season long leagues, secondly applied to the initial draft and of course most importantly is solely meant for comedic valuee. When it comes to kickers, we like consistency. There will always be a team that gets lucky and chooses the kicker of the week who has the fantasy game of their life, however, there's no real way to predict it. We usually like playing kickers who are facing a tougher than normal D (albeit not a top 3 overall team). This is to hopefully drag our lucky twinkle toes kicker onto the field to add a few fantasy points for the week. Obviously a team with a solid offense and defense is preferred, but we're pretty open minded when it comes to choosing a consistently performing kicker (which gets easier to do as the season gets underway).
As with all four of our DFS Fantasy Football Lineup/Contest Strategies, the Precision Strategy is one of our favorites and we use it week in and week out. As always, it's important to note that we don't claim any of our DFS Fantasy Football Strategies to be the 'end-all be-all'. However, when using all of them every single week, you're guaranteed to have the most diversified lineups around that both grant you the conservatism of low risk and the potential for huge gains.