CFB Heisman Winner
CFB Heisman Winner
2019 Heisman Winner... Tua, Burrow, Lawrence, or Taylor?
The Heisman trophy was sold as a two man race coming into 2019. In fact, several domestic books put up 'Trevor or Tua vs the field' numbers. Fast forward to week 7 and Joe Burrow may have the best resume in the country and it should not surprise anyone Lincoln Riley's QB is once again in the discussion.
Hello Rookie College Football Insight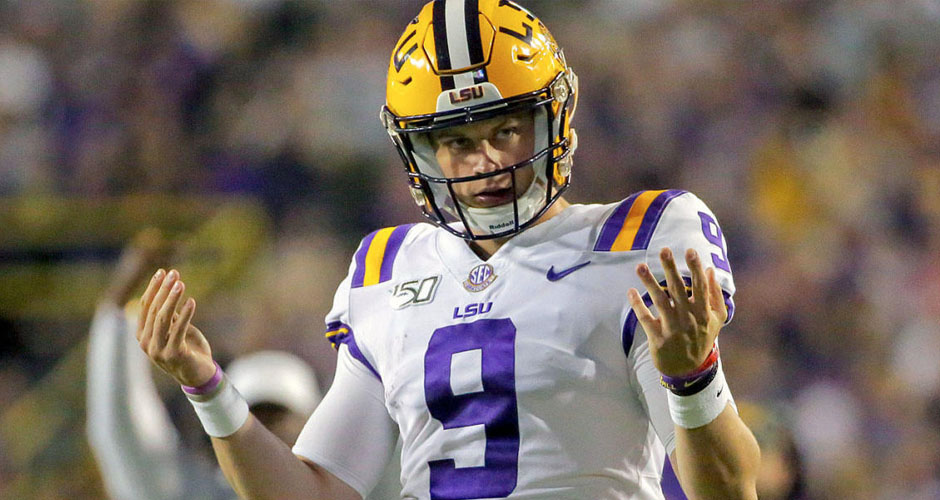 Who Will Win
Jalen Hurts numbers at the end of the year are going to be bananas, but Oklahoma's schedule is flat out unacceptable. His toughest game will come against a Texas team that Burrow put up 500 yards and 4 touchdowns against.
After an Oklahoma QB stole the Heisman away from Tua last season, we just don't see the committee letting that happen again. This thing comes down to the Alabama/LSU game, winner take all likely for the SEC and Heisman. The game is in Alabama in three weeks, and we are going to Role with Tua.
Our Favorite Rookie of the Year Bet
While we think Bama wins the game and Tua likely wins the Heisman, Burrow is clearly the better bet. LSU has already played two top 10 teams and Burrow has over 800 yards and 7 touchdowns in those games. If he can somehow pull out a road win in Tuscaloosa his number will drop from +400 to the favorite in the +150 range.
Best ROY Longshot
We are going to go with the obvious play in Trevor Lawrence at +5000 here. This started as a two-man race between Trevor Lawrence and Tua Tagovailoa. Trevor is obviously way behind statistically. He has only 16 total touchdowns on the season. His six remaining games are all extremely favorable… like unbelievably QB-friendly matchups. It is a stretch of games he could potentially throw for 2,000 yards and 22 touchdowns on. 4,000 total yards and 40 touchdowns for an undefeated, number one ranked Clemson team may just be good enough.