Super Bowl LV ended with the Tampa Bay Buccaneers winning on their home field. While this marked the first time a team won a Super Bowl on their home field, the betting public is predicting a repeat next season.
Super Bowl LVI will be played at SoFi stadium in Los Angeles and bettors have been pouring money on the Rams since pulling off the Matthew Stafford trade. The Rams look like a mirror image of the 2020-2021 Bucs. Strong defense, offensive-minded coach, massive offseason upgrade at QB… and oddly enough, both teams were given +1200 preseason odds to win the Super Bowl.
Given the handle that is reportedly already on the Rams, we don't expect their current odds of +1200 to hold up for long, but are they worth betting even at that price? After all, this is a team that is currently $27 million over the cap and have some big name free agents on the defensive side of the ball including Leonard Floyd, Austin Blythe, Troy Hill, and Morgan Fox.
Before we jump into how our experts are betting the 2021-2022 Super Bowl, let's take a look at what the current odds are for all 32 NFL teams according to the oddsmakers at William Hill.
| Team | Super Bowl 56 Odds |
| --- | --- |
| Kansas City Chiefs | +550 |
| Green Bay Packers | +900 |
| Tampa Bay Buccaneers | +900 |
| Baltimore Ravens | +1200 |
| Buffalo Bills | +1200 |
| LA Rams | +1300 |
| San Fransisco 49ers | +1400 |
| New Orleans Saints | +1700 |
| Cleveland Browns | +2200 |
| Seattle Seahawks | +2200 |
| Miami Dolphins | +2500 |
| Indianapolis Colts | +2800 |
| LA Chargers | +2800 |
| Tennessee Titans | +2800 |
| Dallas Cowboys | +3000 |
| New England Patriots | +3000 |
| Pittsburgh Steelers | +3000 |
| Minnesota Vikings | +4000 |
| Carolina Panthers | +4500 |
| Arizona Cardinals | +5000 |
| Atlanta Falcons | +5000 |
| Chicago Bears | +5000 |
| Las Vegas Raiders | +5000 |
| Philadelphia Eagles | +5000 |
| Denver Broncos | +6000 |
| Washington Football Team | +6000 |
| Cincinatti Bengals | +6600 |
| New York Giants | +6600 |
| New York Jets | +6600 |
| Jacksonville Jaguars | +8000 |
| Detroit Lions | +10000 |
| Houston Texans | +10000 |
Guide to Betting the 2021-2022 Super Bowl
The first thing we should address is the idea of betting a long shot. If you look back at the past 21 seasons, only two teams with odds greater than +3000 have won a Super Bowl, the 2001 Patriots and 2017 Eagles. Furthermore, only one team with odds greater than +6000 have ever won the Super Bowl, the 1999 Rams.
So, should we eliminate the six teams with the longest odds right off the top? Not so fast…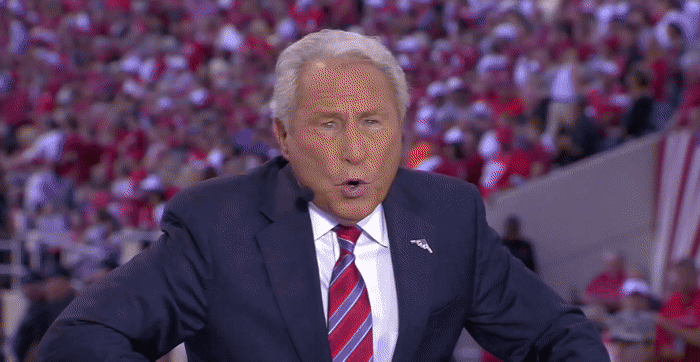 Top Long Shot Bet – Jacksonville Jaguars (+8000)
Can Urban Meyer do it in year one in Jacksonville? This was the one team that jumped out at us when we went through the current odds for Super Bowl LVI. After all, the Jags are not too far off from the Bucs formula. Relatively new coach, strong assistants, new QB, and plenty of cap space to add proven veterans around what was a young core.
This is a great coaching staff. Joe Cullen was a perfect hire on the defensive side of the ball, along with Charlie Strong we think this front-seven will be drastically improved next season. Offensively, the combination of Meyer, new OC Darrell Bevell, and QB coach Ben McAdoo should move Lawrence's development into hyperdrive at the NFL level.
The biggest factor in Jacksonville's favor is their cap space and draft capital. The Jags will have two firsts and two seconds in this year's NFL Draft (4 of the top 46 picks). They also have an NFL-best $78 million in cap space. We already know they are confirmed to be making a run at Trent Williams, Mackensie Alexander, Johnathan Hankins, Hunter Henry, and Allen Robinson. Obviously they are unlikely to sign five Pro Bowlers this FA season, but they certainly have the cap space to make a run at it and even two names off of that list would speed up the rebuild process dramatically.
Can Lawrence and Meyer do it in year one? It seems unlikely, but given how positive this offseason is lining up for the Jags, we would not be shocked.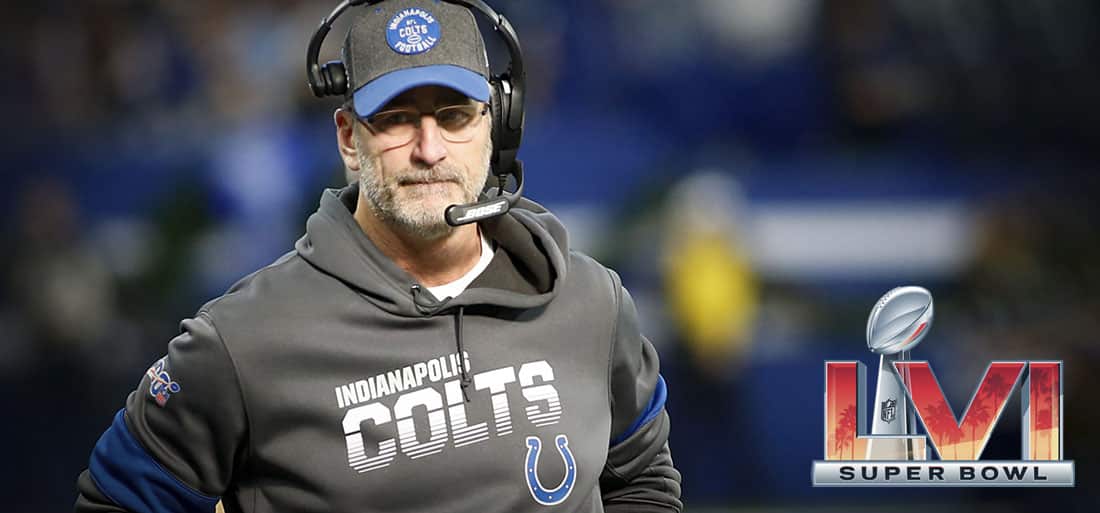 Our Top Bet – Indianapolis Colts (+2800)
The Colts have the makings of a dynasty, they just need that one missing piece. With one of the top lines in the NFL, young weapons like Michael Pittman and Parris Campbell, a star RB in Johnathan Taylor, and a defense that, despite loads of youth, has given up less than 23 PPG over the past three seasons.
Obviously we need to know who the QB is going to be in 2020, but that is why you are getting such a discount for a team that has zero question marks at 21 of 22 positions.
Like the Jags, the Colts also benefit from a ton of cap space. In fact, they currently have just under $70 million in space, which is second to only Jacksonville.
While a trade for Carson Wentz (or bringing in a QB of similar caliber) will eat into that cap space, they will almost certainly add one of the top FA WR's in this year's class (Godwin, Robinson, Golladay, Fuller, or Davis). They are also rumored to be targeting both Alejandro Villanueva and Yannick Ngakoue this offseason.
Following an 11-5 season with budding young stars on both sides of the ball, a ton of cap space, and the potential for a massive upgrade at the QB position, the Colts offer massive value at 28/1 odds for Super Bowl 56.